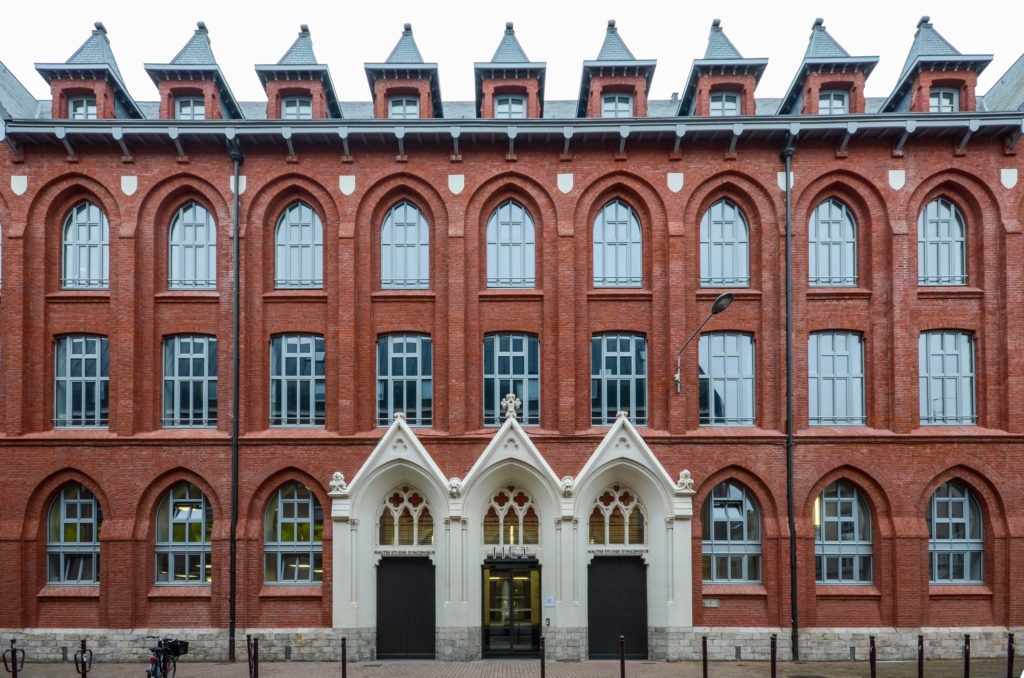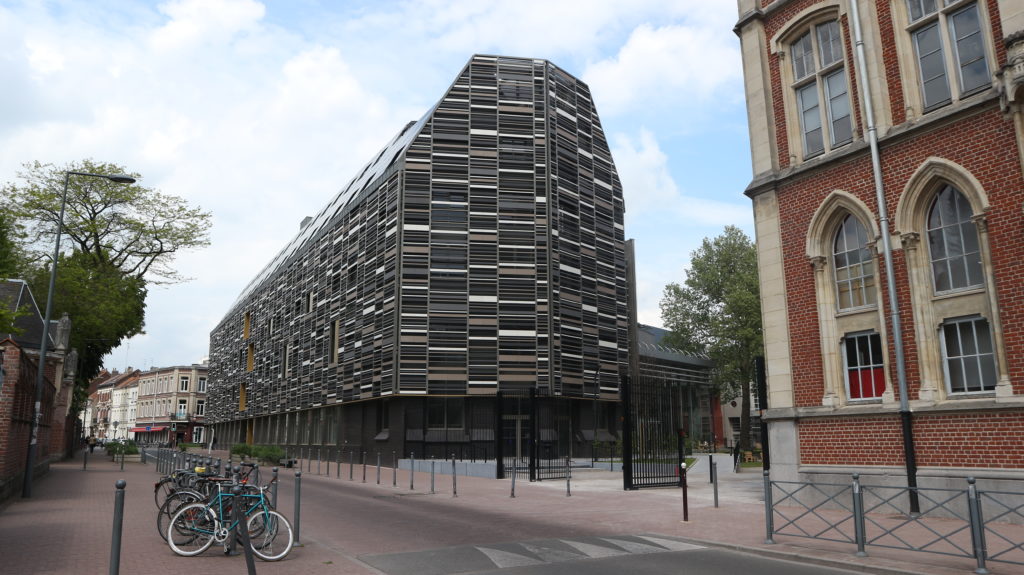 Situated in the heart of Lille (France), the Catholic University of Lille was born at the end of the 19th century. The demonstrator is  a block of three academic buildings which are connected to the electricity grid by one feed point. Thousands of people live and work every day in these buildings.
PV panels are installed on two buildings with a total power of 217.8 kWp.
An energy storage system, composed of Li-Ion batteries, is connected to the internal electricity grid, with a maximum energy of 200 kWh and a maximum power of 80 kW/40 kW for discharging and charging mode respectively.
Six EV charging points are installed in the parking of the block. Electrical loads, like an Air and Heat Unit (AHU) and boilers complete this demonstrator.
To date, only some of the described electricity systems are controllable.​
One objective is to make all of them controllable and to improve the flexibility for the electricity distribution grid (Low Voltage).
The aim is so to check that the new solutions do not disrupt existing energy management systems.